One year ago we tagged the first adult salmon lice from the first generation, starting our evolutionary experiment.
365 days, 50 sampling sessions, 612 tags set on adult female lice, scanned a total of 4176 times, and over 1.2 million larvae hatched later, we are proud to say that we have reached generation five.
Fantastic teamwork, I am very proud of what we have achieved in 2021 despite the challenges. One more year to go towards our 10-generation goal !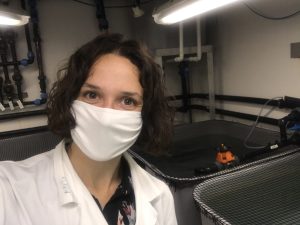 Happy 2022 from the lab !